Evening Prom Handbags
So your prom night is fast approaching, and you're still wondering what handbag to wear for that special event. Well, when we talk about prom handbags, there is nothing better that suits your needs for that special night of your life than the evening handbags. Yes, evening handbags are designed particularly for ladies who are thinking of participating on a prom night with their prince charming. The evening prom handbags are designed to carry small valuables, such as keys, money and of course the girl's thing, make up kit.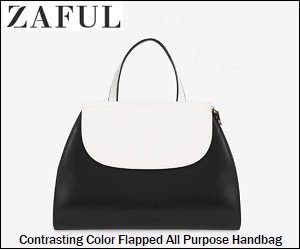 Now, if you are serious with finding the best evening prom handbags that will best complement your looks for that special event, then continue reading. I have stressed below some of the beautifully designed evening prom handbags for you to choose from. Note that these handbags are pretty hard to find, so consider the following and make your decision as early as possible. Make sure, however, that whatever decision you make, you are happy and satisfied with it. So here are your options:
EB-217 Lace Floral Handbag: As the name implies, this evening prom handbag is designed for lace floral design. It has a snap open top that is matched with a beautiful pearl arm handle. It measures 7 ½" x 5" x ½" and is available in ivory and white at only $24.99. Note that this product is currently offered at DyeableDeals.com.

EB-105 Shiny Silver and Gold Reflective Handbag: Another notable part of Dyeable Deals' collection of evening prom handbags, this product is designed with an elegant style. It is available in four colors, including black, gold, ivory and navy. All of these feature a silver and gold reflection. Also, it is with an elbow length handle, as well as a snap open top. This prom handbag is now available at $39.99.
Donna Vintage Prom Handbag: Available in $30.00 at PromGirl.com, this product is but one of the most elegant prom handbags available. It is built with a vintage feel and is made from satin. It boasts a silver chain and closure and is deemed by many consumers as a perfect reminder of the days gone by. What's more, this prom handbag measures at 8 ¼" x 4 ½" and is dyeable.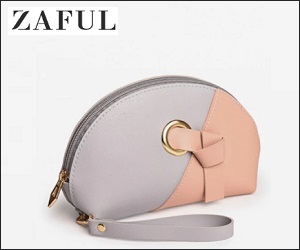 Little Quincy Prom Handbag: Known as a little bag with flare, Quincy is one of the perfectly designed prom handbags I've ever seen. This is designed with sequins all around, with a shoulder strap for easy handling. Also, it is crafted from a soft fabric that can hold anything you'll need for a prom night, making this handbag truly worth wearing. Just like Donna, this prom handbag is available at PromGirl.com at $28.00.

There are other elegantly designed prom handbags available out there on the virtual and the physical world. If you want to find more, then do your own search. All you need to have is interest, patience, and time.
Shopping online is made easy at Zaful.com
Online shopping for your dress and casual clothes are always easy at Zaful and they have ongoing special discount promotions for their latest arrivals of dresses, casual clothes, swimwear and accessories for Women and Men. Visit their online store page and don't miss their summer swimwear promotion only at Zaful.com.
Tags :
Zaful